Leicester knife amnesty backed by victim's mother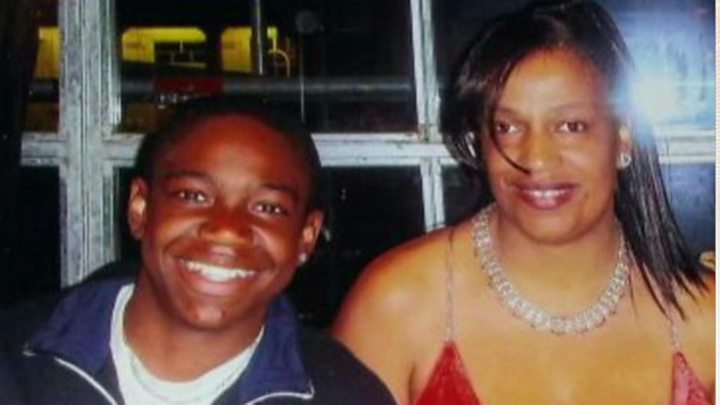 A stabbing victim's mother has backed a knife amnesty, which has been launched after a surge in knife crime.
Cheryl Armatrading's son Antoin Akpom, 20, was killed in 2013 in an attack on Kent Street in Leicester.
She called on people to "listen to a mother's cry" and consider the consequences of something which could happen "in the blink of an eye".
Official figures show there were 900 knife incidents in Leicestershire in 2015 - up a third on 2014.
There has also been a series of more recent attacks, with two people charged over a death in July and five people injured in Leicester during just one week in September.
Ms Armatrading said the loss of her son - who coached a youth football team - affected many people.
"It had a vast ripple effect - the children he taught, it effected the people he knew.
"He had set up a business and now that is now longer there. There is a role model that has been taken away in less than a minute, in less than the blink of an eye."
She said she did not expect the pain to go away.
"If you carry a knife there are consequences. Listen to a mother's cry."
The month-long amnesty is part of the national #LivesNotKnives campaign.
In Leicester it will see extra patrols on city streets supported by metal detector arches and publicity.
Bins for knives will be put at six police stations across the city.