Leicester watches 'dazzling' Diwali celebrations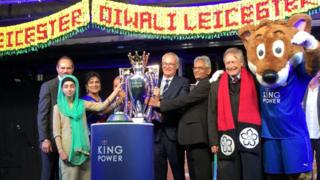 About 30,000 people gathered in Leicester to watch the annual Diwali lights switch-on.
It's thought to be one of the biggest celebrations outside India and marks the start of two weeks of events across the city.
Leicester City manager Claudio Ranieri was a special guest on the stage for the switch-on on Belgrave Road.
People lined the street to see the lights turned on at 19:30 BST and the following firework display.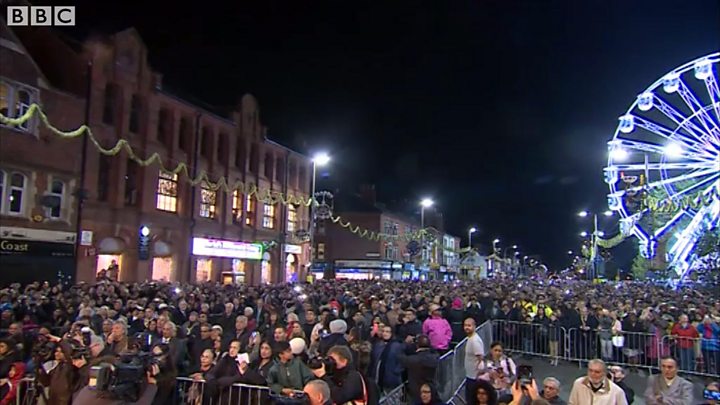 Last year, a new "revamped" programme of Diwali events was introduced after the festival was was described as "stale bread".
Leicester City Council said the "world famous Diwali celebrations" would be more "spectacular and dazzling than ever", with a huge a firework display and a Diwali Village on Cossington Street Recreation Ground for the first time.
Diwali day, which falls on 30 October this year, is one of the biggest festivals in the Indian calendar and is celebrated by Hindus, Sikhs and Jains.
Celebrations include the lighting of earthen lamps, bursting firecrackers and distribution of sweets.
Leicestershire Police's Supt Kerry Smith said: "We would like to wish everyone celebrating, a very happy and safe Diwali.
"We want you to enjoy the festivities and we are asking you to follow our celebrate safely crime prevention measures."
Dance performances, lights shows and food stalls will also form part of the celebrations.
Belgrave Road and its side streets will be fully closed from 17:00 to 21:30 BST and partial closures will be in force in other areas throughout the day.