Two dead and four injured after A606 crash in Somerby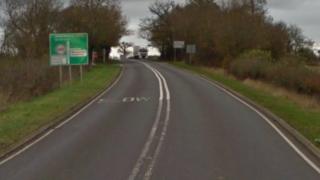 Two men have died and four people are seriously injured in hospital after a crash in Leicestershire.
A blue Ford Mondeo and a black Jaguar estate collided on the A606 Oakham Road in Somerby on Friday night.
Both drivers were pronounced dead at the scene. Three women and a man were taken to Queen's Medical Centre in Nottingham.
Anyone with information about the crash, which happened at 22:45 BST, is asked to call Leicestershire Police.