'Murdered' Leicester man was not murdered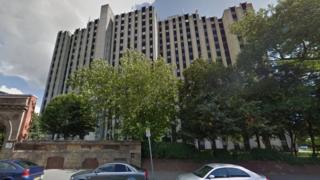 Two men who were arrested on suspicion of murder have been released after a post-mortem examination showed their alleged victim had not been murdered after all.
The men, aged 19 and 20, were arrested following the death of a 24-year-old man in Leicester on Tuesday morning.
The man was found injured at a flat in De Montfort House, Oxford Street, and taken to hospital where he later died.
Police said they were no longer treating his death as suspicious.
They have not revealed what the man's cause of death was, and said the results of the post-mortem examination would now be a matter for the coroner.
No further action will be taken against the men arrested.