Murder charge after death of man in Leicester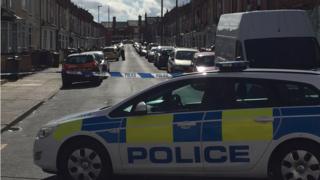 A 23-year-old woman has been charged with murder after the death of a man who was found fatally stabbed.
Emergency services were called to an address in Sylvan Street early on Sunday morning following reports that a man had been seriously injured.
The 26-year-old man, identified as James Knight, was taken to hospital where he later died.
Emma Magson, of Sylvan Street, has been charged with murder and will appear later at Leicester Magistrates' Court.