Snibston Museum campaigners granted judicial review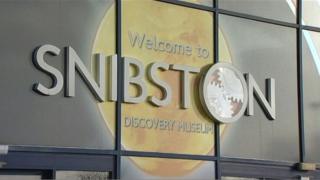 Campaigners fighting to save a Leicestershire museum have been granted a judicial review at the High Court into its closure.
Leicestershire County Council decided in January to replace the Snibston Discovery Museum, in Coalville, with a smaller attraction to save money.
It prompted the Friends of Snibston to challenge how that decision was made.
The authority said it followed "correct procedure" in the lead up to the cabinet's verdict.
'End uncertainty'
Brian Vollar, the chair of Friends of Snibston, said a number of charitable trusts were "rebuffed" in their attempts to take over the running of the attraction.
He said: "It's clear that the county council are digging their heels in and are not willing to reconsider the future, unless they are required to by higher authority and that's what we hope will happen here."
In a statement, the authority said it was granted an application to speed up the review "to end uncertainty" for the public and the centre's staff.
It confirmed the hearing would take place before the proposed closure date of 31 July.
The statement added: "The council maintains that it followed correct procedure, leading up to the cabinet's decision.
"As the case is now live, the council will not make any further comment or take part in any interviews on this subject."
Snibston Discovery Museum is focused on industry and design but also has a theatre and large country park.