Rutland Christmas Day crash victims named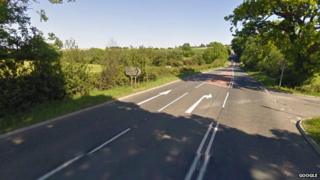 Two drivers killed in a crash in Rutland on Christmas Day have been named.
Mark Price and Lynda Wade died when their cars collided on the A606 at Cold Overton near Langham at 08:50 GMT.
Mr Price, 51, from Rothley, had been driving a Toyota Auris and 48-year-old Ms Wade, of Melton Mowbray, was driving a Ford C-Max.
Both were pronounced dead at the scene. Anyone who witnessed the crash is asked to contact Leicestershire Police.