Leicester City Council property sell-off includes care homes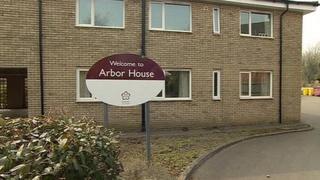 Five buildings, including two former care homes, have been sold off by Leicester City Council for £3.27m.
The programme of care home closures prompted opposition from campaigners and a judicial review by one resident's family.
Also sold was the former Ek Awaaz youth Centre on Belgrave Road, a move which prompted protests last weekend.
The city council said the buildings were underused and the money would be reinvested in services elsewhere.
Nuffield House in Western Park sold for £1.42m and Elizabeth House, in New Parks, for £625,000 - both well above earlier estimates.
City economy
The council said they were bought by "nationally-established private care home providers", with a view to running them as care homes.
The former Douglas Bader day care centre in St Matthews sold for £837,000 to a local community organisation, Dawat-e-Islami.
The Belgrave Road property went for £382,000 and an empty house sold for £91,000. Another house failed to sell.
Leicester City Mayor Peter Soulsby said: "This is part of an ongoing process of the city council selling its unused buildings so that we can reinvest the money in the city - including our schools, our elderly residents and the city's economy."
Two other care homes are due to close with four others being sold off as going concerns.
A council spokesman said there was no timetable for further sales but they would "continue to feed in relevant properties to these auctions when appropriate".