Elections 2014: Leicestershire European votes counted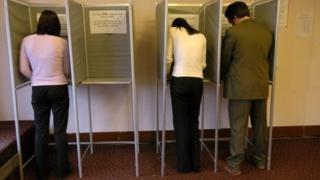 Polls have closed in Leicestershire after voting took place for candidates standing in the European elections.
Votes for new members of the European Parliament will be counted on Sunday with results expected late in the day.
Voting is taking place in the EU's other 27 member states until Sunday evening. The last European elections took place in 2009.
Full coverage and the latest election updates can be found at bbc.co.uk/vote2014.