Hinckley's Regent theatre facade saved from demolition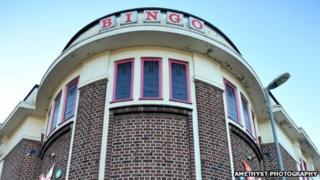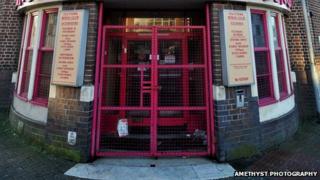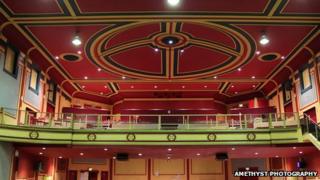 The front of a 1920s-built theatre has been saved despite the rest of the building facing demolition to make way for a supermarket carpark.
Hinckley's Regent theatre's art deco facade has been bought for community use.
The Save the Regent campaign wanted to preserve the whole theatre but failed to raise their target of £100,000.
However, Darren Brown, who purchased the frontage, said it was important that some of the building remained.
He said: "It's a very interesting part of the structure, it's circular in its design and has a very good dome above it, and still has the old ticket booth.
"[It's] a bit of insult because what we've lost is a stage for the town and that's what we tried to preserve."
Mr Brown said he would set up a chalk board for people to leave suggestions as to what the space could be used for.
The Save the Regent campaign, which has 2,000 backers on Facebook, had tried to raise £100,000 to purchase the entire site.
Hinckley and Bosworth Council approved new plans to demolish all but the facade and neighbouring shops in February.