Leicester funeral for Adrian Mole author Sue Townsend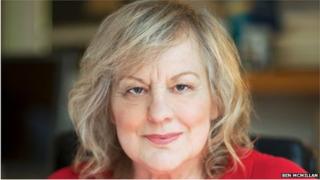 A public funeral service for author Sue Townsend, who died earlier this month aged 68, is to be held in her home city of Leicester.
Her family confirmed a service would be held at De Montfort Hall on 2 May, followed by a private family cremation.
Ms Townsend was the author of a series of popular books featuring the character Adrian Mole.
The first of the eight-book series, The Secret Diary of Adrian Mole, Aged 13 3/4, was published in 1982.
Ms Townsend was diagnosed with diabetes in the 1980s and underwent a kidney transplant in 2009.
She died at home in Leicester on 10 April after a short illness.
A musical based on her Adrian Mole books is scheduled to be performed in Leicester next year.
Her family has requested that any donations in her memory be sent to the stroke wards at Leicester Royal Infirmary, and the Rainbows Children's Hospice in Loughborough.