Rosemary Conley franchise contracts terminated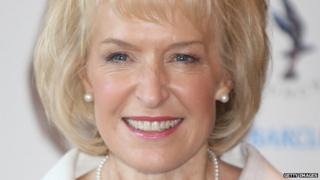 The Leicestershire-based Rosemary Conley health and fitness company is terminating its contracts with all franchisees across the country.
The move will hit more than 120 franchisees who run Rosemary Conley Food and Fitness clubs.
The company, along with its sister business Quorn House Publishing Ltd, went into administration in February.
Business support will be withdrawn next week, with contracts being terminated on 25 April.
However, Ms Conley said: "Discussions are very much ongoing with a number of parties interested in taking the franchise operations forward.
"If, for any reason, that doesn't work out then there is a real opportunity for franchisees to be able to use my name under license."
Mark Hopkins of Elwell, Watchorn and Saxton has been appointed joint administrator.
He said: "This business requires an income from management services fees payable by the individual franchisees and a number of them haven't been able to pay."
Rosemary Conley Food and Fitness Ltd is the businesswoman's lifestyle company and sells slimming and health products as well as fitness regimes.
Quorn House Publishing Ltd makes the Rosemary Conley magazine.
Mrs Conley, who has written a number of health books and presented many fitness films, was made a CBE in 2004 and was given the Freedom of the City of Leicester in 2009.