Olivia Flanagan's family criticise death by dangerous driving sentences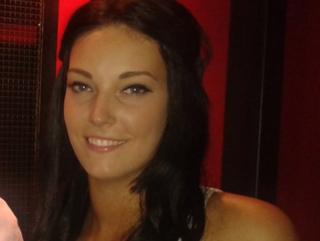 The family of a teenager killed by a drink-driver have criticised the eight-year prison sentence he was given.
Olivia Flanagan, 18, died after her car was hit by one driven by Luke Sykes in Leicestershire on 5 December.
Miss Flanagan's family said the sentence did not "reflect the gravity of the crime and the utter devastation caused" to them.
The Ministry of Justice said it has asked for guidelines on death by driving offences to be reviewed.
In a statement, Miss Flanagan's family said she was a "stunningly beautiful young woman with a wonderful dry and funny sense of humour which people immediately warmed to".
"Not an hour goes by where we don't think about Olivia and feel the unbelievable pain and loss which is just indescribable and can only be felt and understood by those who have lost a child or sister in such terrible circumstances," her family said.
"It is blatantly clear that the sentencing guidelines for death by dangerous driving are wholly inadequate and not fit for purpose, especially for individuals with a history of driving offences and disregard for other road users."
'Tragic case'
Justice Minister Jeremy Wright said: "We have asked the Sentencing Council to review their guidelines on death by driving offences.
"We are looking closely at the law and giving careful consideration to all the representations received on this complex and emotive subject.
"Judges already have some tough sentencing options available to them for driving offences - causing death by dangerous driving already carries a maximum sentence of 14 years in prison, as does causing death by careless driving when drunk or drugged.
"We also introduced a new offence of causing serious injury by dangerous driving in 2012."
Mr Wright added: "My sympathies are with the family in this tragic case."
Sykes had previously been banned from driving but his licence was returned to him in September - two months before he killed Miss Flanagan.
She was pronounced dead at the scene of the crash, on the A511 Stephenson Way in Coalville.
Sykes, 32, of The Moorlands, Coleorton, who was over the alcohol limit for driving, pleaded guilty to causing death by dangerous driving at Leicester Crown Court on 17 February and was sentenced at the same court on Thursday.
He will serve at least half of the eight-year sentence in prison before being released on licence. He was also banned from driving for 10 years.