Half of tested meat products in Leicester 'contained DNA of wrong animals'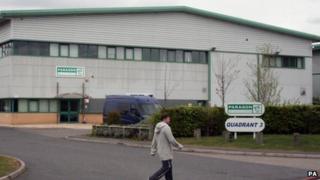 Half of all meat samples tested by Leicester City Council contained the DNA of other animals, a report has found.
The authority has published the results of its meat testing programme for 2013.
The testing aimed to reassure communities following an incident last year in which a halal lamb burger made by a company supplying local schools contained up to 50% pork.
No meat products were contaminated with undeclared pork or undeclared horse.
Undeclared beef, which is offensive to some communities, was found in some products the council said.
The report found the most common causes were poor production practices and ignorance of legal requirements.
In total, 105 samples of meat products taken from local businesses were tested.
Of these, 47 samples were found to contain meat from species other than that declared at levels regarded as "gross contamination".
'Widespread confusion'
Among the products which failed the tests were samples of lamb curry found to contain only beef or turkey, and samples of lamb mince from butchers' shops made with undeclared beef or chicken.
The tests also found samples of beef sausages and burgers that contained undeclared chicken, lamb spring rolls and lamb samosas with undeclared chicken and beef, and chicken samosas that contained only lamb meat and lamb samosas that contained only chicken meat.
Councillor Sarah Russell, assistant city mayor for neighbourhood services, said: "While these test results reflect the findings of similar exercises in other parts of the UK, they will still be disappointing news for consumers.
"While it is important to emphasise that the tests found no safety concerns, people should have confidence that the food they are buying is what it is described as."
She said the council would be urging the Food Standards Agency to implement a campaign to ensure all food businesses have "a better understanding of labelling regulations".
So far, the city council has issued 15 warnings and made 10 referrals to local authorities where the meat product was manufactured outside of Leicester.
Two businesses have ceased trading since the samples were taken.