Hinckley residents plan to save 1920s theatre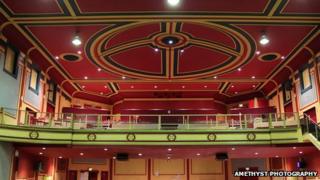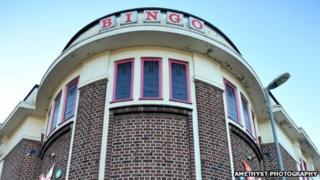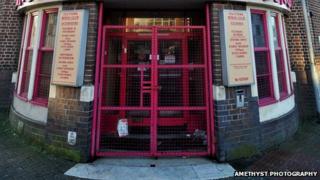 More than 1,000 people have joined a campaign to save parts of a 1920s Leicestershire theatre from being demolished.
The Regent theatre and cinema in Hinckley, which still has many of its original art deco features, was used as a bingo house for several years.
Plans have now been submitted for the rear of the building to be knocked down to make way for a supermarket car park.
Campaigners want the building preserved for community use.
'Celebrate heritage'
The building on the corner of Lancaster Road and Rugby Road has stood empty for six months.
It was originally built to accommodate films, variety performances and orchestral concerts.
Planning permission to demolish the entire building was previously granted and expires in September.
A second application proposing to keep the front of the building and only knock down the back has now been submitted and will be considered by Hinckley and Bosworth Borough Council's planning committee in the coming weeks.
About 1,000 people have joined a Facebook page calling for the whole building to be saved.
Campaigner Kate Jeffrey said people wanted to see the building turned into a community centre or function hall.
"A lot of people in Hinckley don't realise what is even inside. You can't believe it until you walk in there," she said.
"There's lots of original features still inside and we see lots of uses for it.
"We have lost so many lovely buildings in Hinckley and we can't let more of our heritage fall under a bulldozer.
"The reality is that we need somebody to buy it for the community and we have had lots of brilliant suggestions for the future of The Regent."