Mark Howe admits the murder of his mother, Katrina Wardle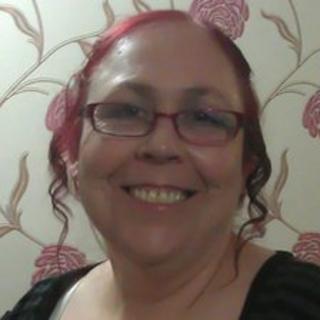 A man has been jailed for life after he admitted murdering his mother at a house in Leicester.
Katrina Wardle, 48, was found dead in a bedroom in Ottawa Road in July. Leicestershire Police said she had been stabbed.
Mark Howe, 21, who lived at the address, pleaded guilty to her murder and was jailed for 21-and-a-half years at Leicester Crown Court, on Tuesday.
Det Ch Insp Siobhan Ashford said Howe had "destroyed a family".
'Life behind bars'
Leicestershire Police said officers followed a trail of blood from the premises to a post office cash machine and St Matthew's petrol station, on 16 July.
Howe was arrested a short while later.
Detectives said he failed to explain why he stabbed his mother and claimed he was suffering from amnesia.
Ms Ashford said: "This incident has destroyed a family and left many people devastated by the events.
"His actions have left ever-lasting consequences and he now faces a life behind bars."
Mrs Wardle's husband Christopher Wardle, said: "She was my pole star, immutable and persistent, always guiding, always shining brightly.
"She was the force that held me to the ground, the force that let me fly free above the world."