Snibston Discovery Museum to change after subsidy cut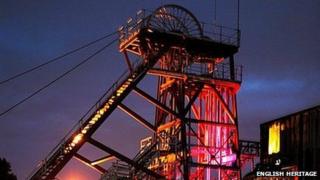 Leicestershire County Council has said it cannot "magic the money" to keep a tourist attraction at a former coal mine open in its current form.
Snibston Discovery Museum, in Coalville, is facing an annual £740,000 cut in its subsidy from the authority.
About 7,500 people have signed a petition to protect the facility which has a theatre, fashion gallery and exhibition space.
The Friends of Snibston said the council had "a duty to listen".
'Hacked off'
Brian Voller, chair of the group, said the facility was of great value to the community through its promotion of the arts, sciences, culture and heritage.
He said: "We've reached the milestone figure of over 7,500, it exceeds the response rate of Leicestershire County Council's own budget consultation survey.
"It's very important because they have a duty to listen to and act on the views of the people in the county."
However, Richard Blunt, cabinet member for heritage, leisure, and arts, said the authority, which is planning £110m in cuts, could not "magic the money" to keep Snibston open in its present form and it would have to change its focus by 2016.
He said: "If you leave Snibston open and close 50% of the libraries I think you'll find more than 7,500 people would be really hacked off with that decision."
He added: "The new offering on Snibston I'm hoping will be better and more focussed on the mining heritage.
"We don't want to turn our backs on it, we want to create a more sustainable offer."
In September, authority leader Nick Rushton claimed that every visitor to the museum costs £8 in subsidy, a figure disputed by the Friends of Snibston.