Lead stolen from a Leicestershire Grade I listed building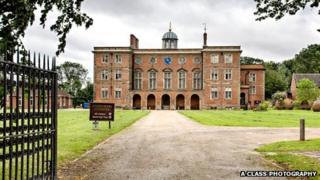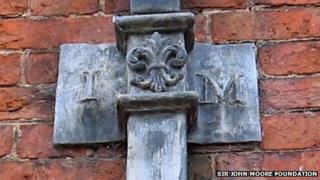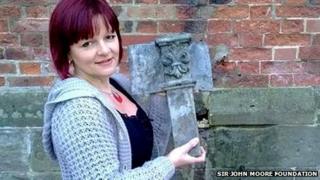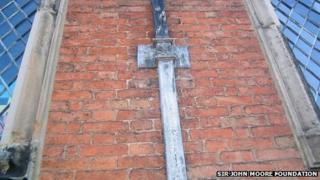 "Irreplaceable" lead estimated to cost up to £10,000 to replace, has been stolen from a 17th Century Grade I listed building in Leicestershire.
More than 16 lead brackets and 20 metres of downpipe were stolen from the Sir John Moore building in Appleby Magna.
Police said the theft took place between 02:00 GMT and 04:00 GMT on 27 December. No arrests have been made.
The building, designed by Sir Christopher Wren, was restored in 2004.
'Stolen our heritage'
Deana Wildgoose, from the Sir John Moore Foundation charity, which runs the building, said: "We're really heartbroken because we can't replace the original brackets and original lead work.
"The building has stood for over 300 years and petty thieves have stolen part of our heritage."
When asked how much it would cost to replace the stolen lead she said: "We think between £5,000 and £10,000 is an estimate at the moment depending on the scrap value of the lead that we can find."
Ms Wildgoose added that a blacksmith was using a bracket, "one piece that the thieves missed", as a template to replace the stolen lead.
But she said: "Somebody out there will notice it because it's very distinctive, so we're hoping to get it back.
"Anybody dealing in lead will know that they come from a very special building."
Leicestershire Police has asked anyone who has been approached by someone trying to sell lead to them in the last few days to contact them.