Leicester City Council agrees sale of £200k building for £1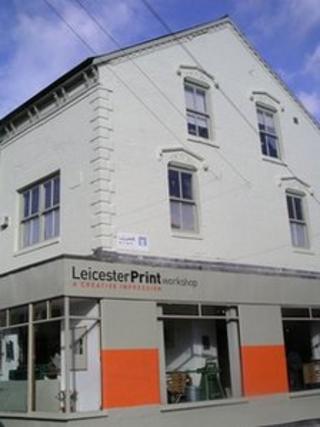 A local authority has agreed to sell a £200,000 building it owns for £1 to a local charity.
Leicester City Council approved the sale of the St George Street building to charity, Leicester Print Workshop.
The building, which is currently a furniture store, will be refurbished by the arts charity and used as a studio and exhibition space for local artists.
Leicester mayor Sir Peter Soulsby said the sale would benefit the area in a range of ways.
He said: "Selling properties for under their market value is an unusual move for us, but it's something we can consider when it could bring overall economic and social benefits to an area."
Completion of the sale is dependent on the charity being given funding from the Arts Council England.