Leicester City Council opposes £44,000 appeal costs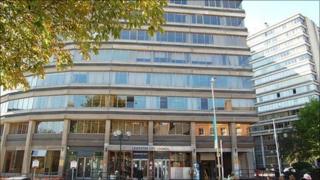 Leicester City Council has criticised a decision by magistrates to award costs of £44,000 against them over a decision to refuse an off-licence application.
Councillors turned down Sainsbury's bid for an off-licence at its planned London Road store as they said the area had a problem with street drinking.
The supermarket chain appealed against the decision, which was allowed by magistrates on Thursday.
The Ministry of Justice said it could not comment on individual cases.
Assistant city mayor for neighbourhood services, Councillor Sarah Russell said: "While we are very disappointed with this result, we can accept the magistrates' decision to allow the appeal.
"However, we are particularly concerned at the amount of the costs awarded to Sainsbury's, which has clearly made a commercial decision to incur considerable legal costs, and which will have to be paid for by the council taxpayers of Leicester."
Saturation zone
The authority said it was considering taking legal action to challenge the decision to award the costs.
Leicestershire Police said a saturation zone, which limits the amount of licensed premises, was put in place in the London Road area in 2011 after complaints from people living and working in the area.
Insp Nigel Rixon, head of licensing for Leicestershire Police, said: "Together with targeted police patrols and other measures from our partners, the zone has helped reduce complaints about street drinking by more than 70 per cent.
"This has been a long battle and obviously we are disappointed with yesterday's outcome."
A spokesperson for Sainsburys said: "We gave the council every opportunity to reach an agreement and were keen to prevent this ever reaching the magistrates court.
"We are pleased that the magistrates have recognised that our high standards and responsible attitude to the sale of alcohol mean that the new store will not add to any of the problems the area has suffered in the past."