Leicester City Council confirms care home closure plans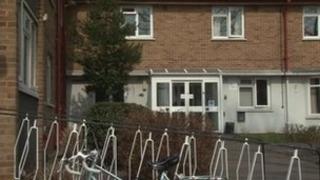 Plans to close or sell off eight care homes in Leicester by 2016, have been confirmed by the city council.
The decision comes after a year-long review into elderly care in the city was carried out.
It said low resident numbers and a growing demand for care at home had forced them to make the changes.
The Unison union, which represents some of the affected staff, said members were "disappointed" and had hoped for an alternative solution.
Leicester's assistant mayor Rita Patel, said about 120 rooms in council-run homes were empty because 80% of people who received funding to live in residential care chose to live in private-run homes instead.
Changing needs
Ms Patel said: "This is not just about saving money. People are asking for different types of services, their needs are changing and more people want to be independent and stay in their own homes for longer.
"We will be looking at a range of things and each resident will have a dedicated social worker to work with them and their family to identify homes. We need to make sure we support people through the process in the best way possible."
The homes, which accommodate 161 people, will be closed or sold over the next three years.
The council said alternative accommodation will be given to the 47 residents staying in homes due to close and homes being sold will be owned and operated by independent providers "as going concerns".
Janet McKenna, from Unison, said staff in homes earmarked for closure had been given the option of taking redundancy or a temporary transfer to homes closing in the second phase.
She said: "Myself and the staff had hoped the political masses would rethink their decision.
"They were presented with huge amounts of evidence that undermined a lot of the rationale for closure but they continued on this course and it is very disappointing for the staff that had hoped something would change."