De Montfort University: 50% of students get chance to travel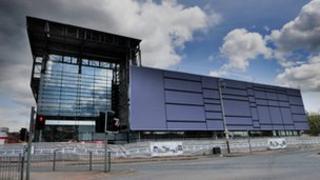 A university is to offer half of its students the opportunity to travel overseas during their studies there.
De Montfort University said the international experience would help students to compete in "an increasingly-competitive" global market.
The scheme will cost the Leicester university about £1.5m annually.
Students will visit universities and companies in countries such as Germany, China, Brazil and Australia.
Global networking
University vice-chancellor Dominic Shellard said learning different languages and "gaining new networks of friends and contacts" will benefit students.
"It will also ensure that they may meet the needs of businesses now and in the future.
"We want to offer up to 50% of our students an opportunity for an international engagement during their degree programme… this means that eventually we want to send 11,000 students overseas."
Students will be offered various options, including a four-week placement offering intensive language training, to a year abroad working with a global company.
The programme, which will be funded from both university and private sources, will start early in 2014.