Richard III museum plans in Leicester approved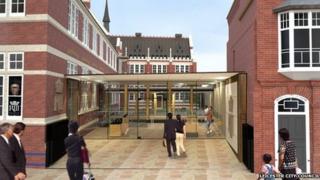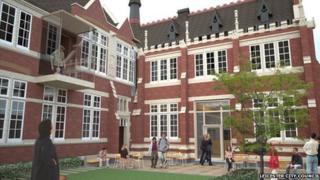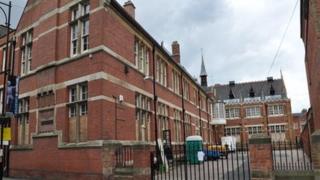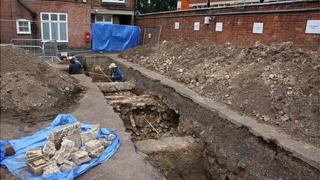 Plans for a new £4m Richard III museum in Leicester have been approved.
The former Alderman Newton School in St Martins Place, which is a derelict Grade II listed building, will form part of the visitor centre.
The remainder of the site will be built on and around the car park where Richard III's skeleton was discovered.
The site, which falls in the Cathedral Guildhall Conservation Area, will also include a new courtyard garden, glass entrance hall and viewing balcony.
Nisha Poppat, the council's business and development manager for arts and museums, said: "We have done a lot of work to ensure the design meets the conservations needs of the area and planning requirements."
Paul East from Maber Architects added: "We have been very careful in wanting to protect the site in the archaeological digs and we are trying to do something that is respectful to the grave enclosure and something we hope people will enjoy and walk away from having had a good experience."
The work on the museum is expected to start next month and be completed by spring 2014.