NHS England heart services review: June 2014 target set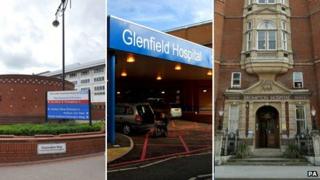 New plans for the future of NHS heart services in England will be drawn up by next summer.
A review of adult and child services was ordered after plans to stop child heart surgery at hospitals in Leeds, Leicester and London were blocked.
NHS England said it had to deliver results "at pace", by June 2014, as continued uncertainty was "unsettling for patients".
It said it planned to work closely with patients when drawing up proposals.
Ten hospitals currently perform children's heart surgery, but last year a review performed by the Joint Committee of Primary Care Trusts said surgery should be concentrated in seven specialist centres by 2014 in order to improve safety. They were:
Great Ormond Street, London
Evelina Children's Hospital, London
Newcastle's Freeman Hospital
Birmingham Children's Hospital
Alder Hey, Liverpool
The Royal Children's Hospital, Bristol
Southampton General
The plan would have seen surgery end at Leeds General Infirmary, Leicester's Glenfield Hospital and London's Royal Brompton.
Campaigners were concerned at a loss of local services and a High Court judge quashed the decision to stop surgery in Leeds, saying the consultation was flawed and "ill judged".
Then last month Health Secretary Jeremy Hunt suspended the review, saying it had been based on "flawed analysis".
NHS England has been told its new review of children's services must be joined up with a review of adult cardiac care.
In a report to the NHS England board Bill McCarthy, its national director for policy, said carrying out such a wide review in less than a year would be "demanding".
He said: "We need to develop a process which is as transparent and inclusive as it can be, particularly in the use of evidence and data.
"Almost as important as the thoroughness of our work will be the need to be seen as engaging as widely as possible, bringing patients, clinicians and their representatives together in the joint pursuit of an effective and equitable solution."