Muslim Christian Women's Network launched in Leicester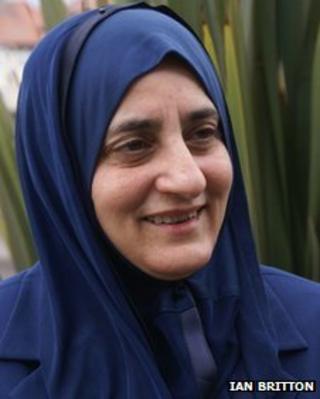 A group to unite faith communities has been launched to promote community cohesion.
Leicestershire based Muslim Christian Women's Network will aim to connect women of different religions.
The network is part of the Christian Muslim Forum (CMF) which was founded in 2006 following calls for the religions to work together more closely.
The network was launched at the Women in Faith conference in Leicester.
Julian Bond, director of the CMF, said: "The aim is to show people what Christian and Muslim women are doing in Leicester and how they have been coming together for a long time.
"These quiet movements and groups can have a great impact.
"This is happening against the backdrop of difficulties of the murder, mosque-building and mosque-burning in recent weeks."
The Forum is made up of members of the Muslim and Christian communities including Sunni, Shia, Anglican and Catholic and recently played host to the Archbishop of Canterbury.
The conference also saw the launch of a directory to bring together various women's groups and organisations in Leicester so they can work together on women's issues.
Anjum Anwar, the only Muslim to work in a Church of England cathedral, said she was keen to see how it works and was put together so she can replicate it in Blackburn where she is based.
"A lot of good work has been done by mosques since 11 September and 7 July (attacks) and we want to continue this good work - to create conversation between communities and demystify facts from myths."
You can hear more on this story on the BBC Asian Network.