'Lead man' behind Wimbledon location came from Leicestershire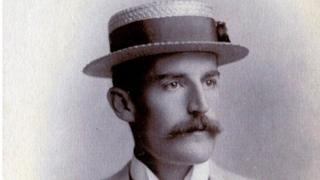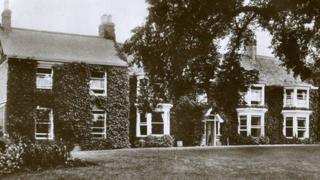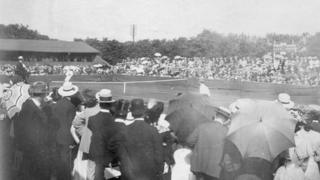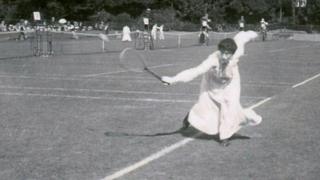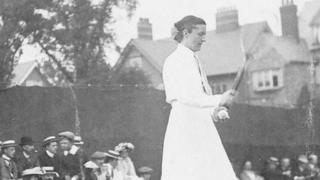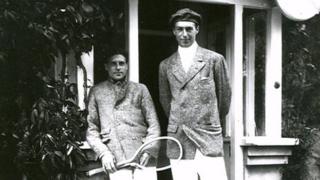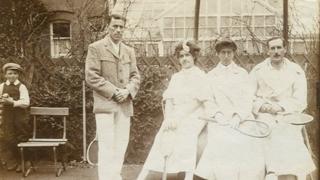 It is said to be the world's oldest tennis tournament and regarded by many as the most prestigious.
But the Wimbledon tennis championships as we know them today owe much to the vision of one man, who came from a tiny Leicestershire village.
George Hillyard, from Thorpe Satchville, near Melton, was married to Wimbledon champion Blanche Bingley.
He became secretary of Wimbledon in 1907 and was the "lead man" in setting up the tournament's present home.
Legendary parties
A photograph from the period shows Mr Hillyard, wearing slacks and a pale shirt with unbuttoned sleeves, in the midst of a game.
He is surrounded by women in ankle-length dresses also competing on the courts.
The two courts at Mr Hillyard's home at The Elms, which he shared with his wife, were immaculate.
The couple threw house parties that were legendary on the circuit.
At least 30 Wimbledon champions played at their home, including double champion Tony Wilding, who said: "The best matches of a private nature I have ever played have been in England at Thorpe Satchville."
"George Hillyard was an incredibly charismatic man," said Bruce Tarran, a Leicestershire tennis coach who has written a book about him.
"Wimbledon certainly would have been a different tournament without him."
Mr Hillyard's achievements on the court perhaps pale in comparison to his wife's.
While she won six Wimbledon singles titles between 1885 and 1900, his greatest success was probably an Olympic doubles gold medal in 1908.
However, away from the courts, his influence was far-reaching.
'Connection with royalty'
He helped create the British Lawn Tennis Association in 1889 and was appointed secretary of Wimbledon in 1907, a position he held until 1925.
"While serving in the navy, he became friends with two of Queen Victoria's grandsons - Prince George and Prince Albert," said Mr Tarran.
"He later invited them to Wimbledon, establishing a connection with royalty the tournament has to this day."
And when the burgeoning popularity of the game meant the club had to move from its original Worple Road location, Mr Hillyard worked closely with architect Sir Stanley Peach to design a new ground at Church Road, where the tournament has been played ever since.
A spokesperson for the All England Lawn Tennis Club said: "As secretary, George Hillyard would have been involved in all the day-to-day aspects of the project as the committee's lead man.
"No doubt his wide-ranging knowledge of the game would have been sought on the courts' layout."
Today the two courts Mr Hillyard created at Thorpe Satchville have other uses.
Michael Charles, the current owner of The Elms, said he bought the house without having any idea of its tennis connections.
He only discovered the story of the Hillyards when approached by former acquaintances of theirs.
One court forms part of his lawn. "You can tell it was a tennis court - it's a flat piece of turf," said Mr Charles.
The other - which Mr Charles says was the first hard court in England - is owned by his neighbours and is now used for horses.
"Tennis historians often come round to the house, asking to have a look at the courts," he said. "I tell them what I know and hopefully send them away happy."