Leicestershire 111 service gets new launch date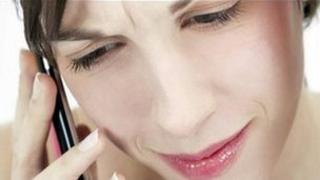 A national NHS helpline will be rolled out across Leicestershire and Rutland from September.
The 111 number, which will replace NHS Direct, was due to start in June, but local health bosses decided the system was not ready.
In May, GPs at a British Medical Association conference said lessons had to be learned after problems with the service in other parts of England.
Managers said the Leicestershire service would be rigorously tested.
Urgent help
The 111 system is designed for medical cases which need urgent help but are not serious enough for a 999 call.
Unlike NHS Direct, it allows people to book GP appointments or have their case handed over to emergency services.
But problems in other parts of the country led to its value being questioned.
Clinical Commissioning Groups (CCGs), which provide local healthcare, said they were confident it would be ready.
Dr Saurabh Johri, clinical lead for NHS 111 service in Leicestershire and Rutland said he was confident the service would meet "the highest standards of service delivery and patient safety".
David Sharp, director of NHS England (Leicestershire and Lincolnshire), the body responsible for overseeing the work of the CCGs, said: "We will be closely monitoring performance going forward."
Dr Chris Hewitt, NHS 111 clinical lead, said: "NHS 111 is about making it easier to access local healthcare services.
"Simply by calling 111, patients will be asked a few key questions to clarify the medical problem and then be directed to the most appropriate service that meets their needs."
The service replaces GPs' out-of-hours numbers and the NHS Direct telephone service.