Leicestershire eco village plans submitted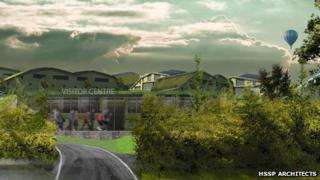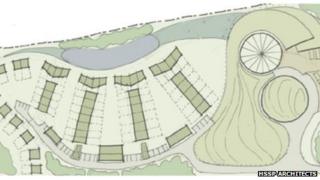 Plans to create an eco village in Leicestershire have been submitted by developers.
Architects say the development, at Kirby Bellars, near Melton, would be one of the first of its kind in the UK.
James Brindley, a consultant with HSSP Architects, said the 49 homes and visitor centre would be powered by an anaerobic digester which would convert waste into heat and electricity.
Kirby Bellars Parish Council said it was too early to comment on the plans.
'Green energy'
The applicants said the plans would create a carbon-neutral community, with the digester recycling up to 10,000 tons of sewerage, garden and biodegradable waste a year.
They said the equipment would be sound and smell-proof and would generate approximately the same amount of power as two 200kw wind turbines.
Mr Brindley said the development had been prompted by the wishes of the landowner, Eric Brown, who is also a parish councillor.
"He's very keen on green energy," he said. "This development is something that could set precedents."
He added it was the first large-scale development he had heard of that would use an anaerobic digester.
The proposed development would be on a green field site.
It is expected to be considered by Melton Borough Council over the next two months.