Foxton canal set to reopen to boat traffic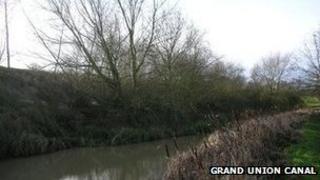 The Canal and River Trust says work to clear a landslide on a stretch of canal in Leicestershire should enable boats to move by the end of the week.
Work began on Wednesday to dredge a channel through a 60m (195 ft) stretch of the Grand Union Canal near Foxton.
December's heavy rainfall caused a blockage after earth slipped from the offside embankment.
A trust spokesman said it was a temporary solution and major work would be needed to reinstate the embankment.