Rik Basra inspires 'phenomenal' boost in Asian donors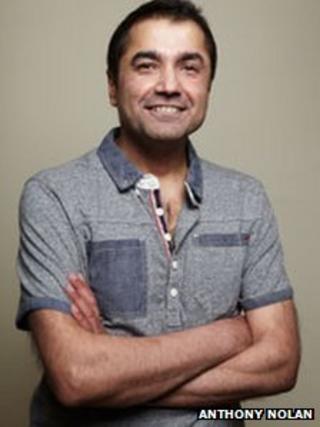 A Leicestershire policeman has been credited with inspiring a major rise in the number of Asian people joining a cancer charity's donor register.
Insp Rik Basra pledged to repay Anthony Nolan after it found him a bone marrow donor when his leukaemia returned last year.
The charity says his campaign to recruit more Asian donors has helped boost numbers by 150%.
Now Insp Basra, from Leicester, says he plans to keep going with the appeal.
Last autumn, he was told by doctors a bone marrow transplant was his last chance of survival.
He then learned there was a substantial shortage of Asian bone marrow donors on both the national and international registers.
But following a major appeal, a matching donor was found in December and a successful transplant was carried out on 24 December.
Since then, he and his wife Kas have appealed for more Asian people to join the charity's blood stem cell register.
'Life and death'
Ann O'Leary, head of register development for Anthony Nolan, said 3,145 Asian people had signed up over the past 12 months, up from 1,249 for the 12 months before.
She said: "The impact that Rik and Kas have had has been absolutely phenomenal.
"Not only have we seen a 150% increase year on year, but Asian people now account for 4.8% of donors on our register, up from 4% last year.
"Blood cancer patients from an Asian background only have a 40% chance of finding a matching bone marrow donor on our register but we know we can improve this by recruiting more Asian donors."
Insp Basra, who is still recovering, said: "Medical advances make registering and donating stem cells so very simple.
"Taking just a few moments out from your day and registering can really mean the difference between life and death for someone in desperate need."
The couple are now holding events in Leicester during the city's busy Diwali celebrations to sign up more donors.