Leicester Riders in talks over plans for Grace Road arena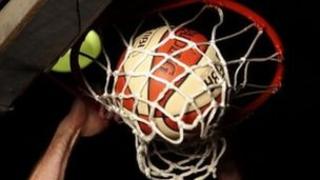 Leicester Riders have unveiled a proposal for a new arena located next to Grace Road cricket ground.
The basketball club, which currently plays at De Montfort University, moved out of its old home at the city's Granby Halls 12 years ago.
Leicestershire County Cricket Club (LCCC) said talks with the Riders, Leicester City Council and Leicester College were "in the early stages".
The arena would also be used for a variety of community sports activities.
New home
Riders general manager Russell Levenston said: "As well as providing a long-term home for the Riders, we intend the venue to be a mass participation sports venue, focussed on the community."
The team plays its games at John Sandford Sports Centre at De Montfort University, but hopes to move the Bennett End of Grace Road in Leicester, alongside the indoor cricket school.
Mike Siddall, of LCCC, said: "We are in the very early stages of discussions and there is a lot of work to be done.
"There is considerable synergy between the two clubs and it is potentially a very exciting opportunity for Leicester and the local community and a demonstrable Olympic legacy for the city."
The Riders, who played in Loughborough from 2000-2004, have won their first three games in the 2012-13 British Basketball League season.
The Riders hope to open the new arena by the start of next season in September 2013.