Conservative PCC hopeful Sir Clive Loader expects 'high standards'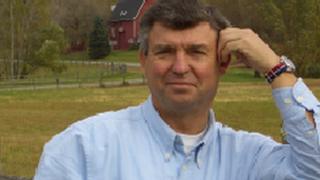 The Conservative police commissioner candidate in Leicestershire has said he would deliver an "effective, professional and efficient" service.
Sir Clive Loader is a retired RAF serviceman who spent 30 years with the force.
He said, if elected, he would expect the same high standards as during his career with the RAF.
He is up against Labour's Sarah Russell and two independent candidates, Suleman Nagdi and David Bowley.
The successful candidate is to help develop strategies for cutting crime.
Sir Clive, who served as a front-line pilot in air operations over Belize, the Falklands, Iraq and the Balkans, said it was important to deliver "value for money" and ensure "victims of crime are treated properly".
The commissioner role will include the power to choose chief constables and is expected to hold officers to account.
On 15 November 37 police and crime commissioners will be elected in England along with four in Wales.