Labour PCC hopeful Sarah Russell will not defend cuts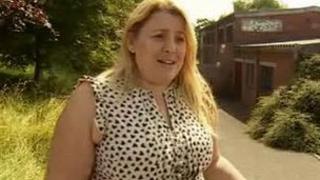 Labour's candidate for the post of Leicestershire police commissioner has warned she will not be a "cheerleader" for cuts to the service.
City Councillor Sarah Russell is standing for election on 15 November.
She said she would protect frontline policing and resist any attempt to outsource parts of the service to the private sector.
Sir Clive Loader (Conservative) and independents David Bowley and Suleman Nagdi are also standing.
Police and crime commissioners will be elected to replace police authorities in 41 areas across England and Wales on 15 November.
'Open and transparent'
Ms Russell has lived in Leicester for the the past 12 years and currently chairs the Safer Leicester Partnership which brings together the police, Probation Service, NHS and city council.
She said: "I'm grounded and approachable and have a proven track record working with communities to make them safer.
"I will not be a cheerleader for government cuts but will work tirelessly and responsibly with local residents, businesses and partners to set priorities and budgets that make the best possible use of our force.
"I believe there are far greater savings - and maintained public confidence - to be made sharing functions with other local forces than outsourcing to private sector organisations such as G4S.
"If elected I will always be open and transparent about the decisions I am making and will look at ways of helping communities hold me to account - not just waiting till the next election."
Labour has opposed the creation of police commissioners but Ms Russell said she would aim to make the most of the role.
She said: "It will be very difficult for one person to replicate the broad spectrum of views, life experiences, geographical, social and community understanding the Police Authority was able to bring together.
"But each PCC will have a duty to make this new role work to serve the people of their area as best as they can."