Leicestershire's biggest library starts £1.3m revamp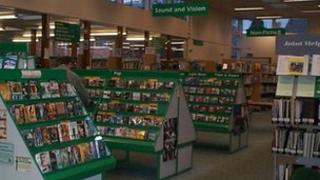 Work has started on a £1.3m project to extend Leicestershire's biggest library.
Leicestershire County Council is making Loughborough library, in Granby Street, bigger to enable three of its services to operate from one site.
Adult learning, community opportunities and activities for people with disabilities would be provided at the library once the work is completed.
The authority said it wanted to join up its services to improve choice.
David Sprason, cabinet member for adults and communities, said users of Loughborough Library would also benefit from its proximity to Charnwood Museum and Queen's park and the local amenities.