Man jailed for Leicester cyclist murder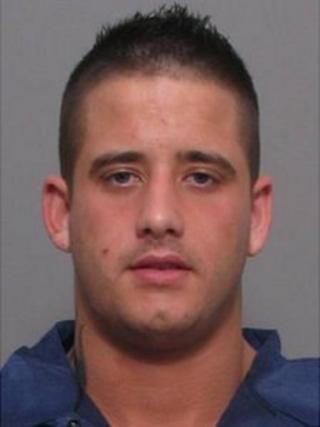 A 23-year-old man has been jailed for life for the murder of his former friend in Leicester.
Karl Herbert, of Bland Road, drove at and hit Adrian Bridgeman as he cycled along New Parks Boulevard on 30 March 2010.
Mr Herbert claimed that he had been following Mr Bridgeman because he wanted to discuss a debt with him.
He was found guilty of murder at Nottingham Crown Court and was told he would serve a minimum term of 16 years.
Steven Eyre, 25, of Aikman Avenue, was found guilty of supplying Mr Bridgeman with drugs and was sentenced to six and a half years on Monday.
'New life'
Mr Bridgeman, 25, of New Parks, died at Leicester Royal Infirmary of multiple injuries to his head and upper body.
The victim had feared Herbert and Eyre for two years before his death, police said.
Eyre had been providing Mr Bridgeman with drugs for some time, firstly for him to use and then for him to sell to pay off his debt.
Before he was killed, Mr Bridgeman had tried to cut Mr Herbert and Mr Eyre out of his life, police said.
Det Supt Mark Harrison, of Nottinghamshire Police, said: "It's extremely sad that money and drugs have resulted in the death of someone so young, someone who had made a conscious effort to start a new life away from the drugs and crime he was once embroiled in."
In a statement, Simon Bridgeman, Adrian's brother, said: "Ady was a very caring and loving person. He was a great person with a real passion for life. Life is so quiet without him around."