Leicestershire head teacher admits 'altering' test papers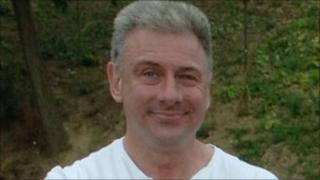 A Leicestershire head teacher has left his job after admitting altering Stage 2 test papers at his primary school.
Aleksander Grubisic, head teacher of Little Bowden Primary School in Market Harborough, left his post after an investigation, Leicestershire County Council said.
The move comes after an examination watchdog analysed the test papers and found they had been tampered with.
Mr Grubisic admitted he was "solely responsible" for the alterations.
He told the BBC he had made some changes to his pupils' papers but not to falsify results or improve the school's standing in performance league tables.
He said he did not want his pupils to be marked down for unclear or messy work so "moved some answers written in the wrong place to the right place or drew an arrow pointing to the answer making it clear to the examiner".
Mr Grubisic admitted he had made a mistake but at the time, he was facing "personal problems and panicked" when he saw the papers.
The Qualifications and Curriculum Development Agency (QCDA) started the investigation after the Key Stage 2 examinations at the 320-pupil school earlier this year.
The agency re-examined 39 papers and found a "number" had been altered after they were completed.
It cancelled the test results which meant the year six pupils moved on to senior school without their Key Stage 2 results.
'No resits'
A county council statement said: "The investigation and subsequent procedures have now concluded.
"The head teacher has admitted that he was solely responsible for making the alterations to the papers.
"It is important to emphasise that no-one currently employed at the school is implicated in this matter in any way."
The pupils, who are now at year seven in another school, will not have to retake the tests.