Leicestershire councils' data loss highlighted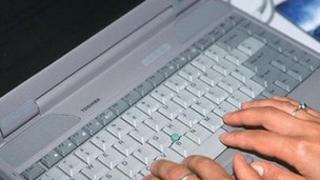 The loss of confidential data by two Leicestershire councils has been highlighted in a report.
Campaign group Big Brother Watch submitted freedom of information requests to UK local authorities.
Leicester City Council recorded 18 losses, including a memory stick with personal data of about 80 children.
The county council had 19 incidents, including information over safeguarding children. Both said they took data protection very seriously.
The incidents were recorded between July 2008 and July 2011.
A memory stick containing personal data of about 80 children was lost from a city council-run nursery.
The Information Commissioner's Office (ICO) found that the council had breached the Data Protection Act by allowing information to be downloaded onto the unencrypted memory stick.
'Clear policies'
It made the council sign a formal undertaking, agreeing to extra security measures to protect personal information.
Another memory stick was reported to the ICO and police as missing but was later found by the city council.
It included about 2,000 key safe codes, which are used to open boxes attached to the outside walls of resident's homes, containing a key to the front door.
The residents were part of the LeicesterCare service, an emergency alarm system for elderly or vulnerable people.
A city council spokesperson said: "Every incident is examined in detail to check whether our arrangements need changing or reissuing in light of particular circumstances.
"We continue to be vigilant and do as much as we are able to avoid loss of sensitive data."
A spokesman for the county council said: "The county council takes data protection very seriously and has clear policies and training in place to minimise the risks of confidential data being released.
"Whenever incidents occur, the council investigates them and ensures that any lessons are learned. We cannot comment on any individual case which is still under investigation."