Leicester's African Caribbean Centre 'failing community'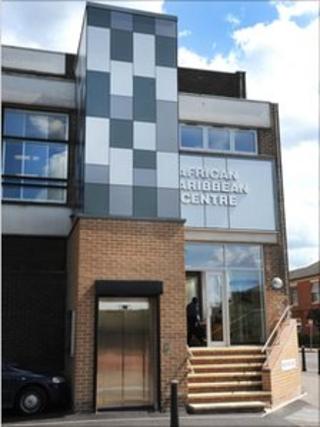 A former city councillor claims Leicester's African Caribbean Centre is failing to serve its community, despite a £400,000 refurbishment.
Joe Allen said the city council-run building must increase its work with young, elderly and unemployed people.
He added a perception that community needs were being overlooked could lead to serious tensions in the city.
The council said an official opening event on Saturday would promote and celebrate the centre's new facilities.
The renovations to the building on Maidstone Road include a new reception area, meeting facilities, lift, and cafe, plus a refurbished restaurant and toilets.
However Haskell Layne, a community elder, said the centre still offered few activities to engage local residents: "Not even education, not even sports for the black community.
"The majority of the public don't know what's going on. They had no idea the centre was being closed, they've got no idea what they were doing in the centre."
Community value
Mr Allen said he is concerned this suggests the needs of the African Caribbean community were low on the council's agenda.
"That's going to lead to tensions in this city beyond what's happening now that's going to be hard to control when it blows, because people are getting frustrated, frustrated, frustrated," he said.
Councillor Sarah Russell said the official opening celebrations on Saturday would demonstrate the authority's commitment to the centre.
"I think we've got work to do. There has been an incredible amount of investment into the centre and we need to communicate that out to the local community", she said.
"I think it's going to be really interesting how we move forward from where we are now."