Leicestershire opencast coal mine gains approval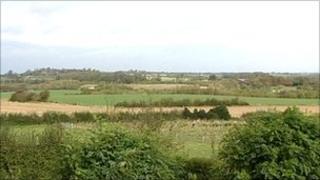 A controversial opencast coal mine in Leicestershire has been approved by a county council planning committee.
UK Coal has been given the go-ahead to mine more than 1.25 million tonnes of coal over five years from the site at the former Minorca colliery in Measham.
Work is expected to start at the site in less than a year.
Campaigners had opposed the application saying it would have an adverse effect on the environment and create too much lorry traffic on local roads.
Local residents also said they were worried about noise and dust from the project.
"There has been a lot of consultation with local people, not only parish councils, and we must take into account everything that people say but planning is a difficult thing," county council leader David Jennings said.
North West Leicestershire MP Brigden said: "The fight will go on - the county council had a difficult decision - and I think the strength of objections ... shows in the 97 conditions placed on the planning application."
UK Coal spokesman Simon Taylor said he was pleased with the decision but added the firm was "aware of the concerns of local residents".
He said the project would bring "millions of pounds of benefits" to the community.