Leicester hospitals at forefront of religious needs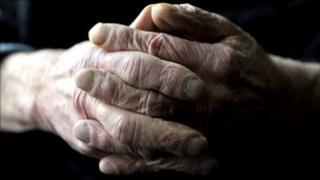 A Leicester author believes medical professionals in the city are at the forefront of meeting the religious needs of dying patients in their care.
Suleman Nagdi, chair of the Muslim Burial Council of Leicestershire, said it was important to brief care workers on differing faith rituals.
He researched the practices surrounding death across nine belief systems while writing a guide for healthcare workers.
Suggestions include turning the bed of a dying Muslim patient towards Mecca.
"I've been involved in this work for the past 17 years and I have found nothing but marvellous staff at various hospitals," Mr Nagdi said.
"We must remember that 70% to 80% of deaths take place in an institution of one sort or another so it is important that nursing staff understand the needs of various faith communities.
"Certainly, Leicester is in the forefront of this kind of work."