Youngsters to text in views over children's heart unit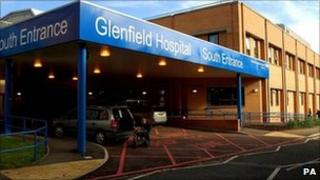 A new text service has been introduced to help young people give their views on the future of children's heart units, including Leicester's Glenfield.
The centre at Glenfield Hospital is one of several across England that the government has said is under threat.
A public consultation carried out by the group "Safe and Sustainable" began in March and will run until July.
Dr Sue Hobbins, paediatrician and steering committee member, said it was vital to get young people involved.
"With this new text service, we want to make sure we capture everyone who wants to take part in this consultation," said Dr Hobbins.
"This service is particularly aimed at young people and we are trying to engage as many people as we can."
A public consultation is under way into children's heart services in England.
At least four of the 11 specialist centres across the country face the threat of closure.
The NHS has said the surgical centres would be turned into children's cardiology centres instead.
The surviving centres would have at least four consultant congenital heart surgeons treating a minimum of 500 children each year.