Children warned over Facebook modelling scam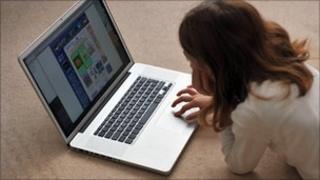 Leicestershire police have warned parents and children of a scam on Facebook involving fake modelling agencies.
Police said false Facebook profiles claiming to be Leicester agencies have been set up using genuine logos.
Parents have reported their children have been contacted by e-mail and encouraged to pose in their underwear.
Leicester's Pat Keeling Agency, which does not have a Facebook page, is the most recent agency to have been used.
The page has been removed by Facebook but police have warned that other social network sites have been used and new profiles may continue to be set up.
Children have been initially contacted by e-mail asking if they are interested in modelling.
'Malicious'
After a series of e-mails the children are pressurised into sending photographs of themselves in underwear.
Former model Pat Keeling, who started her agency in 1977, said: "We would never approach people we do not know, people approach us.
"We do not use social networking sites to contact people."
A spokesman for Facebook confirmed it was working with Leicester police and added: "The safety of the people who use Facebook is our top priority.
"Unfortunately there will always be malicious people who try to fool people, both online and offline.
'No control'
"Just as you should check if someone 'scouting' you in a shopping centre really is a legitimate model agent you should also use the same caution on Facebook.
"It's against Facebook's rules to use a fake name or operate under a false identity."
Det Sgt Ed Jones, from Leicestershire Police's paedophile and online investigation team, said: "Do not be fooled by these e-mails, a reputable modelling agency would never approach you in this way.
"You have no control when posting photos on the internet where they may end up and they could appear on the internet forever."