Murder victim's family blame police for 999 failing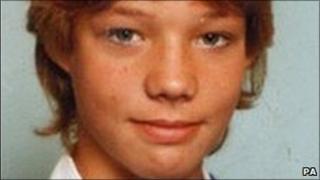 A woman murdered in her home may have been saved if police had responded to her 999 calls, her family said.
Joanne Butler, 38, of Earl Shilton, Leicestershire, was beaten to death by neighbour Sean Wilson in January 2006 after making three 999 calls.
An unpublished Independent Police Complaints Commission report has criticised the police for failing her.
Leicestershire Police said it had "radically changed its approach to managing calls from the public".
Ms Butler's mother Pauline said that had officers responded sooner her daughter might still be alive.
Ms Butler made three emergency calls in 11 minutes but no officers were sent to her flat until the following morning.
'Full of horror'
"People should know that Leicestershire Police let Jo down that night," said Mrs Butler.
"Had she not been let down... she might still be alive. Jo has paid the ultimate price with her death.
"It makes me feel very sad and sick and full of horror."
Deputy Chief Constable David Evans said: "We aim to do all we can to protect vulnerable people and have developed a dedicated 'adults at risk' referral team which deals with over 6,000 alerts each year."
"We acknowledge in this case there were occasions where things could have been done better and we continue to monitor the way in which referrals are made to the IPCC."
Police refused to comment further as the report has not yet been published.
Ms Butler's neighbour Sean Wilson, 37, a paranoid alcoholic, was jailed in November 2006 for 15 years for her murder.
Wilson and a 14-year-old boy attacked Ms Butler with an axe, a sock full of pebbles, a metal bar and a knife.
The IPCC said the report found "several failings by Leicestershire Police when responding to Joanne's calls".
The report also criticised the force for not referring the case to the IPCC sooner.