Hundreds have a say on Leicester's elected mayor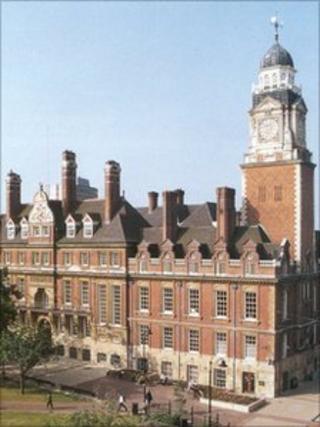 Hundreds of people have responded to Leicester City Council's consultation on whether to have an elected mayor.
The Labour-run council agreed to hold a 17-day consultation at a meeting in November and so far more than 350 people have sent in their comments.
Conservative and Liberal Democrat councillors staged a protest outside the meeting, calling for a referendum.
Residents have until Monday to respond before a final decision is taken at a full council meeting on 22 December.
An elected mayor would be responsible for all decisions about council services for a four-year period and would personally select up to nine councillors as a supporting cabinet.
'Costly process'
Council leader Veejay Patel said: "We have had a very good response so far to our online consultation and the comments keep coming in."
Several Labour politicians, including Leicester South MP Sir Peter Soulsby and former city council leader Ross Willmott have indicated they are interested in running for the post of mayor.
Councillors calling for a referendum protested outside Leicester Town Hall before last month's meeting.
Labour said a referendum would cost £250,000 and take too long to organise before local elections next May.
The city council has until 31 December to tell the government whether it prefers to retain an updated version of the current cabinet and leader system or have an elected mayor.
Elections for a mayor in Leicester could take place on 5 May 2011.