Leicester digital arts centre bailed out by council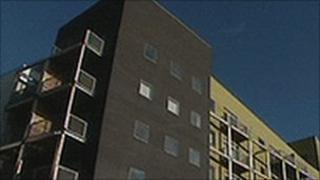 A struggling arts centre which opened less than a year ago is being bailed out by Leicester City Council.
Phoenix Digital Media Centre is getting an initial payment of £100,000 with a further £150,000 if the management presents a viable business plan.
Staff told the council the recession had had a huge impact on the centre.
The digital arts centre, which has three cinemas and digital production facilities, is located on Morledge Street in Leicester's Cultural Quarter.
Councillor Rob Wann said the cabinet wanted to support the centre so it could "deliver a comprehensive film programme, education, learning and outreach activities" to a wide range of groups.
He said the creative industries contributed to "the economy, profile and creativity of our city".
He added it was important to raise the profile of both the Phoenix Square and the wider Cultural Quarter.