New exhibition in Bradford marks BBC's 100th anniversary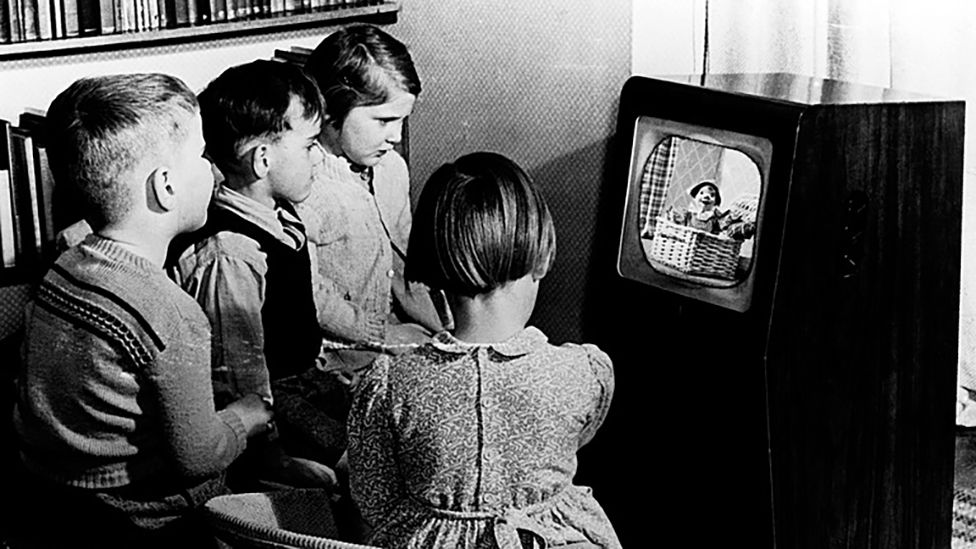 An exhibition has opened in Bradford marking the 100th anniversary of the BBC.
"Switched On" at the city's National Science and Media Museum covers the first radio broadcasts, the arrival of television to today's streaming services.
It focuses on "14 pioneers linked with broadcasting innovations" including Sir David Attenborough who led the introduction of colour television.
The exhibition runs until January 2023.
Other people featured include electronic music pioneer Delia Derbyshire who worked in the BBC's Radiophonic Workshop.
She created the Doctor Who theme tune in 1963, the first television music made purely from electronic sound.
Visitors will be able to try their hand at operating a TV camera or taking part in a radio broadcast in a number of interactive exhibits.
Curator of television and broadcast Lewis Pollard said the museum was "incredibly excited to be taking part in the celebrations of the BBC's centenary".
"Our museum tells the stories of sound and image technologies and their impact on our lives, and many of our objects would not be possible without the achievements of broadcasters like the BBC and the trailblazers who have continued to push the boundaries over the last 100 years," he said.
The British Broadcasting Company, as the BBC was originally called, made its first radio broadcast from its London studio, 2LO on 14 November 1922.
It was the first broadcaster in the world to provide a regular "high definition" television service with daily broadcasts starting in 1936 from its studio in Alexandra Place in north London. July 1967 saw the first full colour TV service in Europe introduced on BBC Two.
Related Internet Links
The BBC is not responsible for the content of external sites.