Sebastian Kalinowski: Killer stepfather says he is not a monster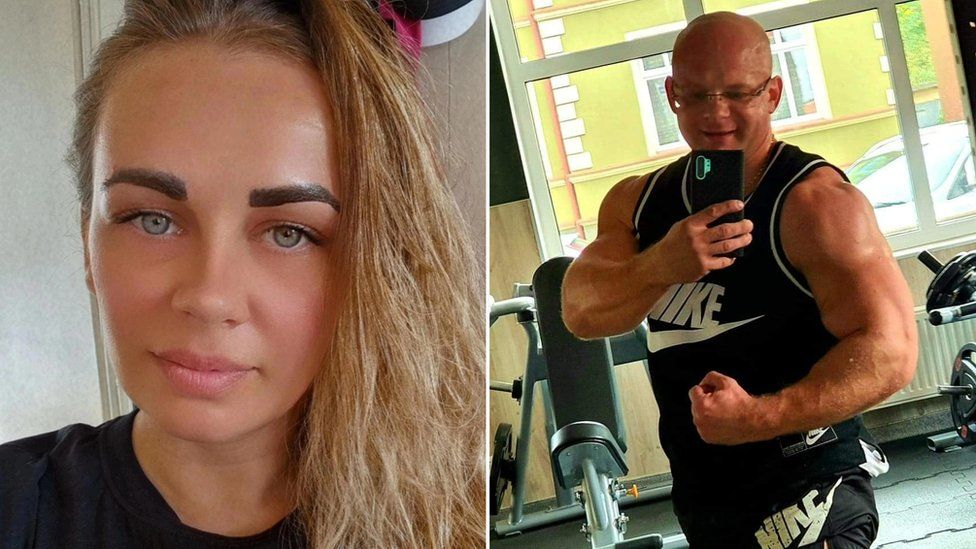 A man accused of murdering his partner's school boy son has denied he is "some kind of monster".
Sebastian Kalinowski, 15, died in August at his Huddersfield home from untreated rib fractures, Leeds Crown Court has heard.
Andrzej Latoszewski told the jury the teenager was "good at manipulating it" to make him and Sebastian's mother, Agnieszka Kalinowska, look bad.
The pair deny murder, with Mr Latoszewski admitting manslaughter.
On Friday, Mr Latoszewski told the jury he was never violent with his partner, but admitted he would beat the boy if he misbehaved.
When it was claimed he was violent in his relationship, he said: "It's upsetting me to hear you say that, please don't try and portray me as some kind of monster."
Defence counsel for Ms Kalinowska, Marie Spenwyn, asked the Polish bodybuilder about his use of steroids.
She questioned if they made him "violent and aggressive", as seen on CCTV which was installed inside the home.
He said he was "only pretending to be aggressive" with Sebastian, adding he sent threatening messages to the boy to scare him into behaving.
Speaking about some punishments he inflicted on the teenager, Mr Latoszewski began to cry in the witness box.
"He was good at manipulating it to make us look bad," he told the jury.
The court heard how a message was sent to Sebastian's school on 28 June stating the teenager was off due to sickness.
However, it was claimed bruising caused by Mr Latoszewski would be seen by the school and by keeping him away it would allow the marks to go.
"We were concerned and we didn't really want anyone to misconstrue us," he told the jury.
Mr Latoszewski denied claims by Ms Spenwyn that he was abusive towards his partner of 11 years.
"I was never violent towards her and I never caused her any harm and if there was anything wrong with her and I would feel deeply worried about it," he said.
He added he still loved Ms Kalinowska.