Bradford: 'Faith lost' in district's specialist needs support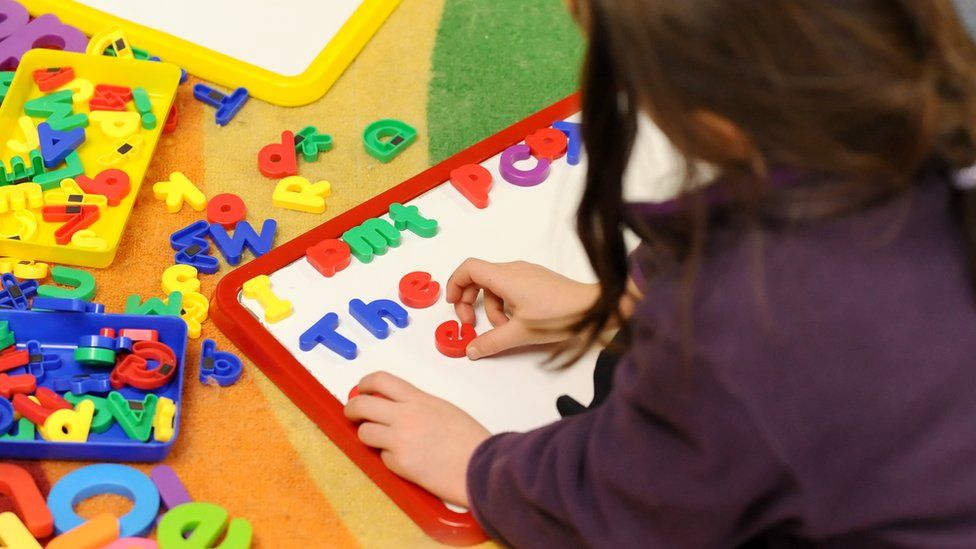 Parents and carers of children and young people with specialist needs in Bradford have "lost faith" in local support services, a report has found.
Ofsted and the Care Quality Commission (CQC) found "significant gaps" in the district's special education needs and disabilities services after inspection.
Bradford Council and the local Clinical Commissioning Group were asked for a written statement of action explaining how weaknesses are being addressed.
Both said they accepted the findings.
"As a partnership we want the best possible outcomes for children who have special educational needs and/or disabilities (SEND)," a joint statement said.
Ofsted and the CQC said the joint inspection in Bradford took place between 7 and 11 March to judge the local implementation of national reforms introduced in 2014.
"This led to significant gaps in specialist provision and services for children and young people with SEND in Bradford," inspectors concluded.
A lack of communication between stakeholders is a "significant issue", with parents finding it hard to contact key services
Inconsistent delivery of key health services is "limiting the early identification of children and young people's additional needs"
The needs of children and young people at SEND support or waiting for a diagnosis "are not fully understood or met by services or in school consistently"
This is affecting outcomes, including "too many children and young people at SEND support absent or suspended from school"
A shortage of drivers with specialist training to meet the requirements of children and young people requiring transport to and from school
The report found several strengths, including effective further and higher education and training for young people with SEND and the success of local groups formed to help those with SEND whose lives were affected by the Covid-19 pandemic.
In a joint statement, Helen Hirst, the CCG's chief officer, and Marium Haque, strategic director of Bradford Council's children's services, said: "We accept the findings of this detailed inspection into the district's services and will work as a partnership to address them.
"Ofsted and the CQC highlighted a number of strengths within our partnership which gives us the opportunity to learn and build on these and reflects the dedication of colleagues working hard every day to help people across our district.
"We also acknowledge that there are areas we must improve on if we're to offer the right levels of service for our children and young people and their carers."
Related Internet Links
The BBC is not responsible for the content of external sites.