Holbeck legal red light zone in Leeds to be discontinued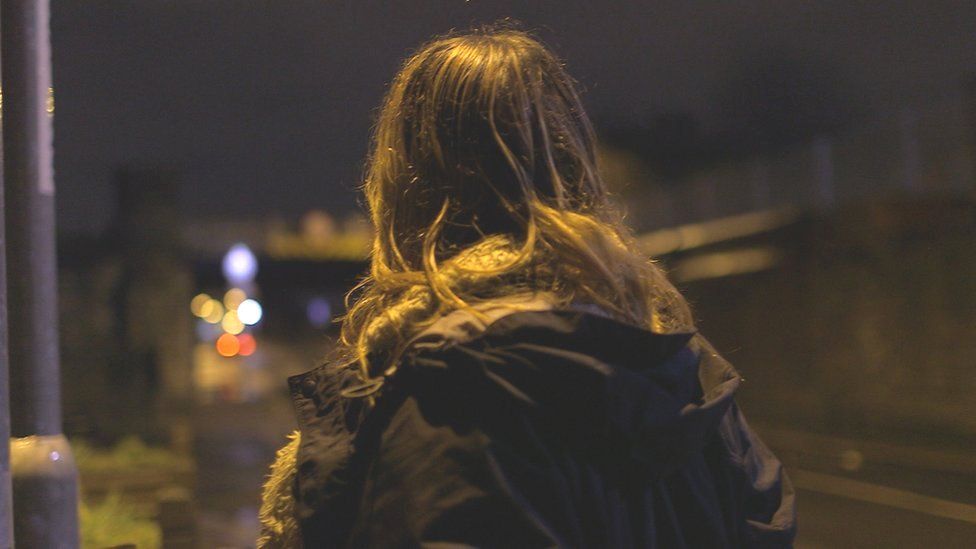 A legal red light district is set to be scrapped after a "significant" reduction of sex workers in the area.
The Managed Approach (MA) area in Holbeck, Leeds, allowed sex workers to operate without fear of prosecution, but was paused in March 2020.
Those who manage the zone said the number of sex workers had fallen by 50% since 2017/2018, with an average of 22 women currently recorded a week.
Leeds City Council said it will move to a "city-wide" plan to help sex workers.
Since it was set up in 2014, the MA had attracted repeated criticism from some residents and businesses in Holbeck, with claims it attracted anti-social behaviour.
A residents group which campaigned for the move called it a "big step", but a charity raised concerns the decision would reduce safety for sex workers.
What is the managed red light zone?
Dubbed Britain's first legal red light zone, the "managed approach" to street sex work in Holbeck was the subject of considerable debate since it began in 2014.
It was established to control the trade and allowed street sex workers to operate freely in the area without fear of arrest between the hours of 20:00 and 06:00.
Sex workers had to stay away from residential areas and open businesses, with drug use, trafficking, organised crime, coercion and indecency also not tolerated.
The operating hours and rules were paused after the introduction of Covid-19 lockdown measures in March 2020, with the council deciding not to reinstate them.
The council said the reduction in numbers of women operating in the area was due to the impact of Covid-19 and the "comprehensive" support it had provided to sex workers.
Councillor Debra Coupar, of Leeds City Council, said: "It's far from abandoning the project, this is a scheme brought in to respond to a specific need in the Holbeck area at the time, which was large numbers of on-street sex workers operating in that area and causing issues for local residents.
"We know it has been a bumpy road and it hasn't always been easy, but what we've learned through the Managed Approach has given us the opportunity to reflect on it and take it to a city-wide strategic level."
She said the measures brought in through the MA to support sex workers and help them leave the sex industry would continue.
Dennis Kitchen, chair of the Holbeck Neighbourhood Forum, which has campaigned for the MA to be scrapped, said: "The zone has been closed over the last few months due to Covid and that has made a difference to the area, but this is now a big step made by Safer Leeds.
"We want to make sure that any punters coming to the area know the zone's closed and it's a 'no go' area.
"We don't want men coming in and harassing ordinary citizens, which is what has been happening."
Paul Money, chief officer of the Safer Leeds partnership, said numbers of on-street sex workers had "significantly" declined, but the need for support remained.
He added: "Often these women have quite complex needs, but our approach has been focussing on harm-reduction to the women and to the community."
Moya Woolven, chief executive officer of Basis Yorkshire, a charity which supports sex workers, said: "As an organisation Basis remains firmly of the view that the Managed Approach remains the best way of providing as much safety as possible to sex workers who work on the street.
"For this reason we are very disappointed with the council's decision to step away from what has been a pioneering and compassionate approach to on-street sex work up to this point."
The move will be put to the council's executive board on 23 June and is expected to be finalised in July.
Related Internet Links
The BBC is not responsible for the content of external sites.