Jo Cox: Murdered MP's sister plans to stand in Batley and Spen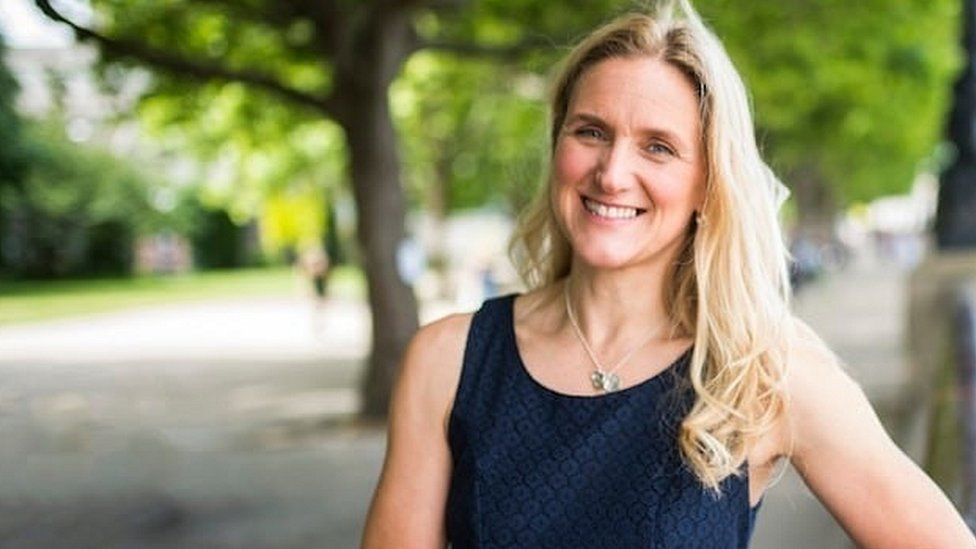 The sister of murdered MP Jo Cox has announced her intention to stand as a candidate in the same constituency.
Kim Leadbeater said she hoped to stand in the upcoming by-election for the Batley and Spen seat previously held by her late sister.
She said she intended to stand as a Labour candidate if party members gave her their blessing.
"I would love to represent this extraordinary, vibrant place that I have called home all my life," she said.
"I am touched that so many people seem to think I would do a good job and I can promise that if they want me, I will give my all for Batley and Spen at Westminster.
"This community picked me up when I needed it most and I will be forever grateful."
Ms Leadbeater said she had met some "truly fantastic people" through her work with the foundation set up in her sister's memory, for which she was appointed an MBE last year.
But she said it had also exposed her to many who were "disillusioned and disengaged" with politics.
Former Bradford West MP George Galloway has announced that his Workers Party GB will also put up a candidate in the Batley and Spen by-election.
He said his pro-Brexit group was a "patriotic working-class alternative" to the Labour Party under Keir Starmer.
Sir Keir came in for criticism after Labour suffered defeat to the Conservatives in the Hartlepool by-election and lost control of eight councils in England.
It performed better in Wales, where it remains the largest party in the Senedd - the Welsh Parliament - and won 11 out of 13 mayoral races in England.
However, the results raised concern in the party that it had not done enough to win back its traditional strongholds from the Conservatives.
A date for the Batley and Spen by-election has yet to be set and no candidates have been formally announced.
Related Internet Links
The BBC is not responsible for the content of external sites.